Posted: Wednesday December 2, 2015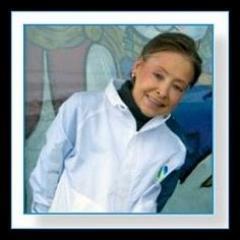 With saddened hearts and gratitude for her contributions to literature and the arts, we join the Canadian literary community in mourning the recent passing of Judith Fitzgerald. Born in Toronto, Ontario, Fitzgerald passed away peacefully in her northern Ontario home on November 25, 2015, two weeks after her 63rd birthday. She was a passionate devotee of the arts and had an unyielding love of language that fulfilled vocations as a poet, editor, journalist, and critic.
Fitzgerald authored more than two dozen books of poetry, including Rapturous Chronicles (1996), shortlisted for the Governor General's Award, Habit of Blues: Rapturous Chronicles II (1993), and River (1995), shortlisted for the Trillium Award. Given Names: New and Selected Poems (1985) was shortlisted for the Pat Lowther Memorial Award and won the Writers' Choice Award.
In the 1980s as a critic for the Globe and Mail, Fitzgerald received the Fiona Mee Award for Literary Journalism. "Fitzgerald is perhaps best known for her newspaper blog/column that fearlessly achieves the remarkable feat of raising the Globe and Mail to the condition of poetry," writes Garry Thomas Morse in Jacket 2. She also penned a music column for the Toronto Star and worked in radio, where she created Today's Country, a worldwide syndicated program that was the recipient of a Canadian Country Music Association Award.
Fitzgerald's biographies include two on Sarah McLachlan: Building a Mystery: The Story of Sarah McLachlan and Lilith Fair (1997) and Sarah McLachlan: Building a Mystery (2000), as well as the one on Marshall McLuhan (his official biography): Marshall McLuhan: Wise Guy (2001).
Fitzgerald was also the recipient of the 2003 Chalmers Arts Fellowship for poetry, and has served as writer-in-residence for the Hamilton Public Library, Algoma University College, Laurentian University, and the University of Windsor.
She edited Un Dozen: Thirteen Canadian Poets, SP/ELLES: Poetry by Canadian Women, and First Person Plural, published by Black Moss Press in Windsor, as well as Bagne, or, Criteria for Heaven, by rob mclennan, published by Fredericton's Broken Jaw Press.
Fitzgerald's last book of poetry, Impeccable Regret, was published in Fall 2015 and launched at BookFest Windsor to critical acclaim.
Please email info@talonbooks.com to share any pictures, or tributes in memory of Judith Fitzgerald.
Recent news Articles
Thursday March 23, 2017 in Meta-Talon
Critically acclaimed poet and Vancouver native Adeena Karasick was in her hometown last month to celebrate the donation of her archive to Simon Fraser University. The Collection of Contemporary Literature at SFU's Bennett Library contains one of the biggest selections of avant-garde poetry in North America.
Friday March 17, 2017 in Meta-Talon
In Which Caspar Tootsey Joins the Phantom Cavalry
All the main characters in this novel are invented, except one. All the towns are real, except for New Babylon. But if such a place were to be imagined, it would be a Wild West town where gunfights are fair play and the law bans only the lawman. It is a perilous place, where the beauty of the desert landscape takes your breath away with the same power as an open blade and a gash to the throat.
On that gruesome note, we hope you enjoy this teaser, lifted from pages 36–38 of In Search of New Babylon.
Thursday March 2, 2017 in Meta-Talon
Today is Annual Day: A Very Short Story
Today on Meta-Talon, please enjoy a very short story from M.A.C. Farrant's book The Days: Forecasts, Warnings, Advice.
Annual Day
Annual Day happens once a year and it is never good. This year the date is March 2.
Thursday February 23, 2017 in Meta-Talon
Book List: Migration and Multiculturalism
Migration – the movement of humans from one place to another with the intention of settling – has been top of mind in recent weeks given certain political changes and policy implementations in certain western countries, in recent months in response to the failure of state in Syria and the outflow of refugees from that region, and in recent years characterized by a heightened sensitivity to the possibility of east-west terrorist attacks. Perhaps Canada is a beacon to other states? Or perhaps we still have much learning to do? In the spirit of learning, we recommend twelve Talon books on the topic of migration, refugees, and the immigrant experience.