Posted: Wednesday December 2, 2015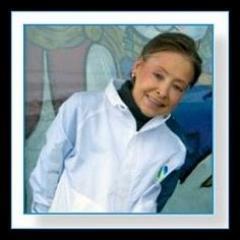 With saddened hearts and gratitude for her contributions to literature and the arts, we join the Canadian literary community in mourning the recent passing of Judith Fitzgerald. Born in Toronto, Ontario, Fitzgerald passed away peacefully in her northern Ontario home on November 25, 2015, two weeks after her 63rd birthday. She was a passionate devotee of the arts and had an unyielding love of language that fulfilled vocations as a poet, editor, journalist, and critic.
Fitzgerald authored more than two dozen books of poetry, including Rapturous Chronicles (1996), shortlisted for the Governor General's Award, Habit of Blues: Rapturous Chronicles II (1993), and River (1995), shortlisted for the Trillium Award. Given Names: New and Selected Poems (1985) was shortlisted for the Pat Lowther Memorial Award and won the Writers' Choice Award.
In the 1980s as a critic for the Globe and Mail, Fitzgerald received the Fiona Mee Award for Literary Journalism. "Fitzgerald is perhaps best known for her newspaper blog/column that fearlessly achieves the remarkable feat of raising the Globe and Mail to the condition of poetry," writes Garry Thomas Morse in Jacket 2. She also penned a music column for the Toronto Star and worked in radio, where she created Today's Country, a worldwide syndicated program that was the recipient of a Canadian Country Music Association Award.
Fitzgerald's biographies include two on Sarah McLachlan: Building a Mystery: The Story of Sarah McLachlan and Lilith Fair (1997) and Sarah McLachlan: Building a Mystery (2000), as well as the one on Marshall McLuhan (his official biography): Marshall McLuhan: Wise Guy (2001).
Fitzgerald was also the recipient of the 2003 Chalmers Arts Fellowship for poetry, and has served as writer-in-residence for the Hamilton Public Library, Algoma University College, Laurentian University, and the University of Windsor.
She edited Un Dozen: Thirteen Canadian Poets, SP/ELLES: Poetry by Canadian Women, and First Person Plural, published by Black Moss Press in Windsor, as well as Bagne, or, Criteria for Heaven, by rob mclennan, published by Fredericton's Broken Jaw Press.
Fitzgerald's last book of poetry, Impeccable Regret, was published in Fall 2015 and launched at BookFest Windsor to critical acclaim.
Please email info@talonbooks.com to share any pictures, or tributes in memory of Judith Fitzgerald.
Recent news Articles
Thursday August 10, 2017 in Meta-Talon
Buy a Quebec Book Day! August 12
August 12 is Buy a Quebec Book Day – and have we got books for you! Browse our list of 12 august and recently published Quebec books – any of which we would, of course, recommend. Read the list, and then get out to your local bookstore this Saturday and show la belle province some literary love!
Friday June 23, 2017 in Meta-Talon
Listen: Nancy Shaw reads her poems
The Gorge: Selected Writing by Nancy Shaw launched in April, 2017 at the Western Front in Vancouver. To launch Shaw's book, published posthumously, editor Catriona Strang read from The Gorge, and then this video was played to a rapt audience. In the video, you'll hear the voice of Nancy Shaw, reading poems from her book Cold Trip (2006; co-authored with Catriona Strang).
Tuesday April 18, 2017 in Meta-Talon
"The result is not simple": Two Poems from Inspecting Nostalgia
By R. Kolewe
Inspecting Nostalgia is a new collection of poetry by R. Kolewe. This, his second collection, brings together found text and fragments of various writers' work with scraps from his own journals.
In this third week of National Poetry Month 2017, and in advance of Kolewe's Toronto launch on May 8, please enjoy two poems from the collection on Meta-Talon.
Thursday April 13, 2017 in Meta-Talon
An excerpt from "Reading Wordsworth in the Tar Sands" by Stephen Collis
Stephen Collis's latest collection of poetry is nominated for the 2017 George Ryga Award for Social Awareness in Literature. It rethinks the relationship between human beings and the natural world and searches for ways we can continue to resist. Today on Meta-Talon, we offer a section from "Reading Wordsworth in the Tar Sands," the second long poem in Once in Blockadia.